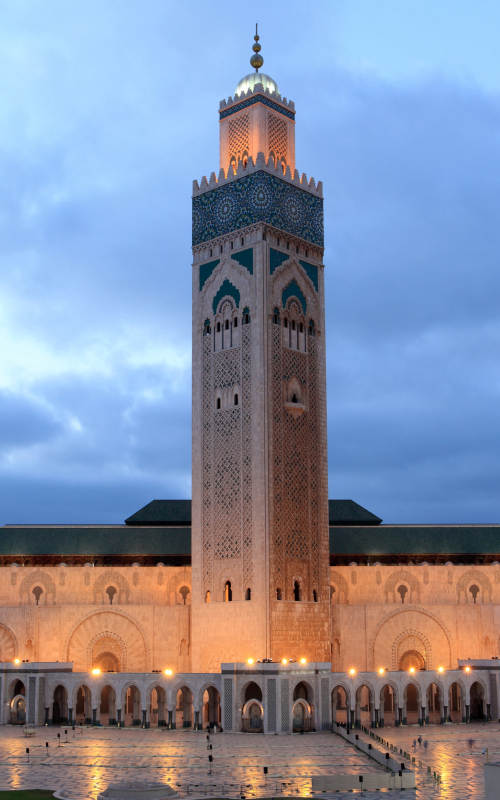 Unveil the Enchantment of Morocco: 5 best Morocco Tours from Casablanca
Start on a captivating trip and unveil the enchantment of Morocco through our carefully curated selection of the 5 Best Morocco Tours from Casablanca. Each tour promises to immerse you in the rich tapestry of Moroccan culture, from the bustling markets and historic medinas to the awe-inspiring desert landscapes and picturesque coastal towns. Traverse the labyrinthine streets of Marrakech, where vibrant colors and exotic aromas beckon at every corner. Explore the imperial cities of Rabat, Fes, and Meknes, each a treasure trove of ancient history and architectural wonders. Delve into the breathtaking beauty of the Sahara Desert, where camel trips under star-studded skies create unforgettable memories. Wander through the charming blue alleyways of Chefchaouen and breathe in the fresh sea breeze in Essaouira. With our handpicked itineraries, you'll unlock the true essence of Morocco, guided by expert local insight and unmatched hospitality. Join us and let the enchantment of Morocco unfold before your eyes, creating memories that will last a lifetime.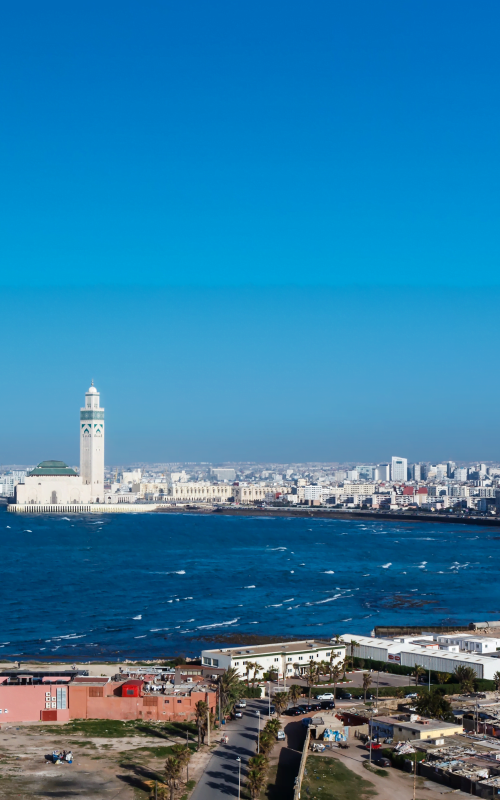 5 Days tour from Casablanca/4 Nights
Set out on a captivating 5 Days Tour from Casablanca. In These 5 Days /4 Nights, You will see Morocco's vibrant coastal city and explore the country's rich tapestry. Engage yourself in the labyrinthine streets of Marrakech, where the bustling medina offers an array of colors, scents, and flavors. Venture into the Sahara Desert, where golden dunes stretch as far as the eye can see, and experience an enchanting night under the stars in a desert camp. Discover the historic wonders of Fes, with its ancient medina and intricate architecture. Traverse the stunning Atlas Mountains, where picturesque villages dot the landscape. This Casablanca to Sahara desert in 5 days trip promises a whirlwind of diverse experiences, unveiling Morocco's cultural gems and breathtaking landscapes.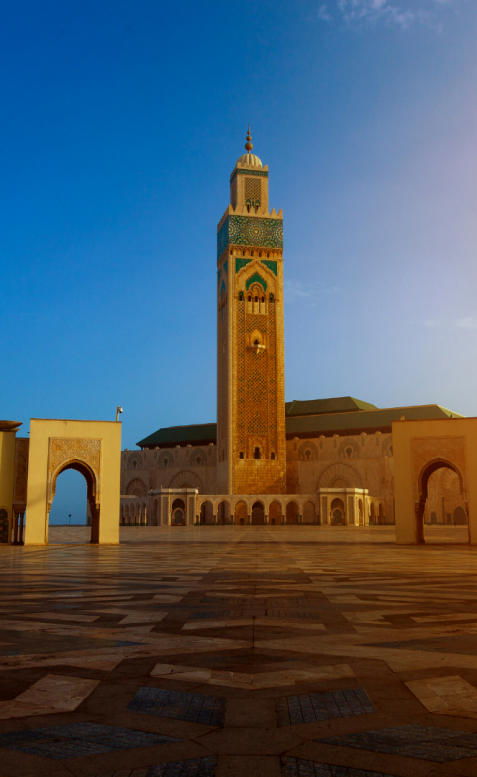 7 days Tour from Casablanca/6 Nights
Set out an unforgettable 7 Days Tour from Casablanca. In These 7 Days /6 Nights, You will delve into the captivating tapestry of Morocco's culture, history, and landscapes. Starting with the vibrant streets of Casablanca, you'll traverse ancient medinas, explore historic landmarks, and savor local cuisine. From the cerulean pathways of Chefchaouen to the Vibrant markets of Marrakech, Daily unfolds new wonders. Be enchanted by the Sahara Desert's sweeping dunes, where you'll witness breathtaking sunrises and immerse yourself in the magic of traditional desert camps. Our Morocco tours from Casablanca promise an authentic and enriching experience, offering a seamless blend of exploration, adventure, and Cultural Experience.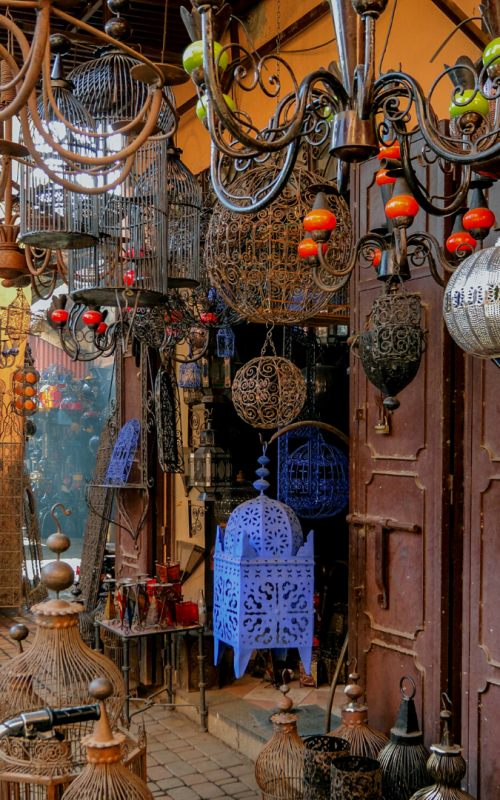 10 days Tour from Casablanca/9 Nights
Trigger a transformative 10 Days Tour From Casablanca. In These 10 Days/9 Nights, you will unveil the captivating tapestry of Morocco's diverse landscapes and rich cultural heritage. This immersive Trip from Casablanca promises a 10-day trip from Casablanca of enchantment, where ancient medinas whisper tales of history, rugged mountains echo with timeless beauty, and desert sands unveil their mystical allure. Traverse through vibrant markets. In this 10-day tour from Casablanca, You will lose yourself in the blue-hued charm of Chefchaouen and wander ancient ruins that Stand as guardians of bygone eras. As the sun rises and sets over the Sahara dunes, as we conquer each mountain pass and step through the ornate doorways of ancient riads, this Trip assures the creation of Indelible memories. Let the 10-day tour from Casablanca be your gateway to a mesmerizing realm where culture, nature, and history converge.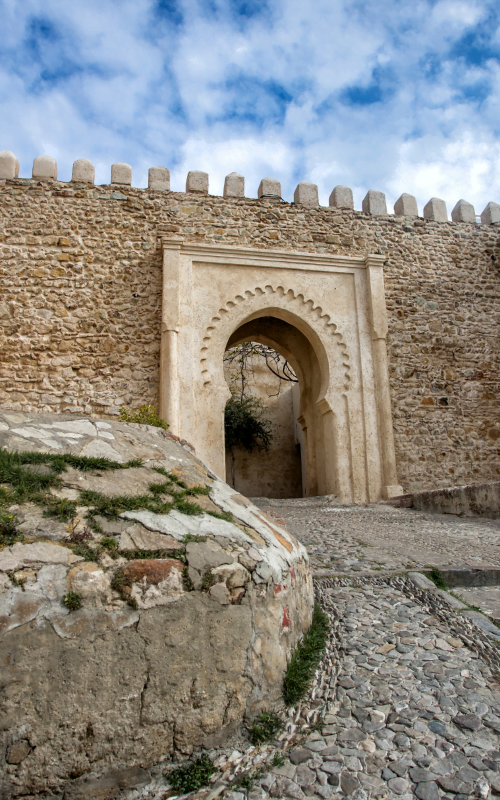 13 Days tour from Casablanca/12 Nights
Engage on an enchanting 13 Days Tour from Casablanca. In These 13 Days/12Nights, the treasures of Morocco unfold in a mesmerizing tapestry of experiences. Traverse ancient medinas, bustling souks, and architectural wonders, setting the stage for an unforgettable expedition into the boundless Sahara. As you journey on our meticulously crafted desert trip from Casablanca, the golden dunes become your playground, and the star-studded nights your sanctuary. This Sahara tour, meticulously designed to and from Casablanca, is a symphony of culture, adventure, and breathtaking landscapes, Imprinting memories that endure through shifting sands.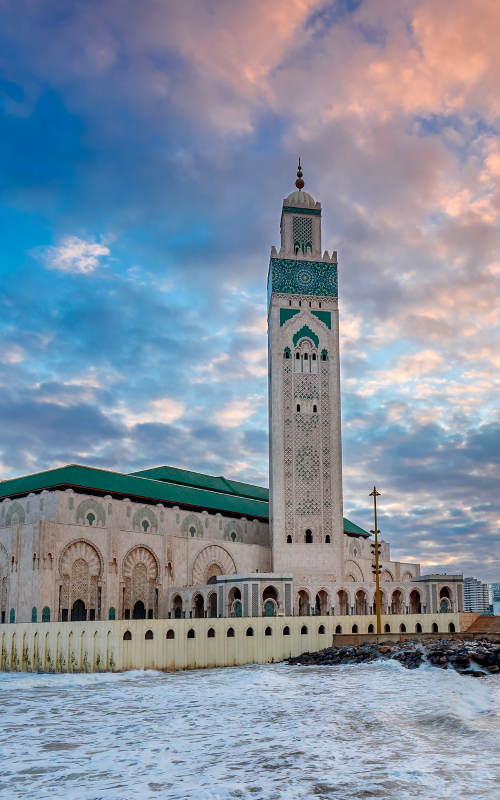 15 Days tour from Casablanca/14 Nights
Set out on a captivating 15 Days Tour from Casablanca. In these 15 Days/14 Nights, You will embark on a journey where time-honored customs merge with contemporary fascination, weaving a rich array of encounters that Will etch an enduring impression upon your spirit. As you venture forth, the enchanting landscapes of Morocco unfurl before your eyes, from the bustling labyrinthine streets of Marrakech, where vibrant markets overflow with exotic treasures, to the tranquil oases of the Sahara Desert, where the golden sands stretch beyond imagination. Immerse yourself in the timeless allure of Fes, where medieval medinas beckon with their maze-like charm, and delve into the rich history of imperial cities such as Rabat and Meknes, Revealing the narratives of dynasties and cultures that have molded the area.