Book Your Tour Packages Now!
13 Days tour from Casablanca
desert trip from Casablanca - gate 1 travel morocco 13 days, Sahara tour from Casablanca, excursion Casablanca, morocco tours Casablanca, travel agency Casablanca, tour from Casablanca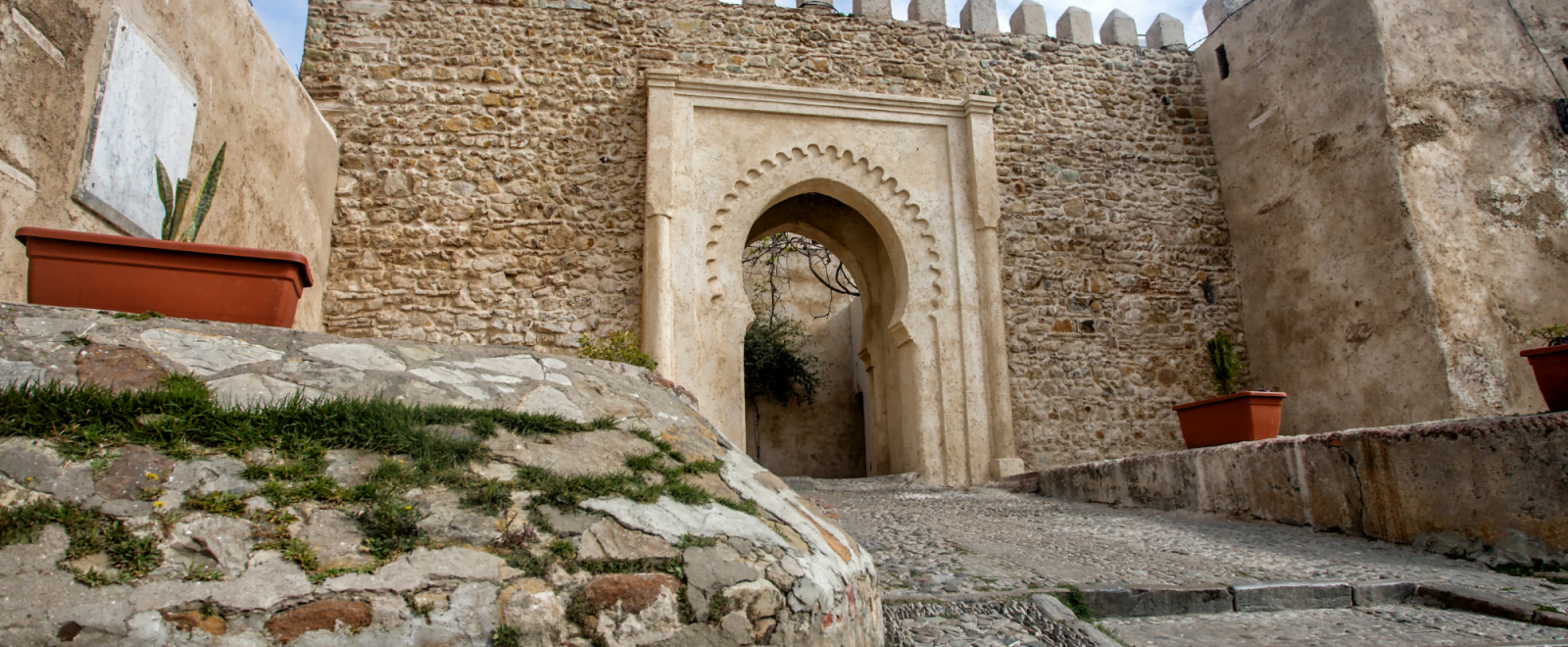 13 Days tour from Casablanca/12 Nights
Engage on an enchanting 13 Days Tour from Casablanca. In These 13 Days/12Nights, the treasures of Morocco unfold in a mesmerizing tapestry of experiences. Traverse ancient medinas, bustling souks, and architectural wonders, setting the stage for an unforgettable expedition into the boundless Sahara. As you journey on our meticulously crafted desert trip from Casablanca, the golden dunes become your playground, and the star-studded nights your sanctuary. This Sahara tour, meticulously designed to and from Casablanca, is a symphony of culture, adventure, and breathtaking landscapes, Imprinting memories that endure through shifting sands.
program itinerary for 13 Days tour from Casablanca
Day 1: Casablanca Arrival
Arrival in Casablanca

Transfer to your hotel for check-in

Explore the Hassan II Mosque and Corniche

Welcome dinner
Day 2: Casablanca – Rabat
Depart for Rabat

Visit the Royal Palace, Hassan Tower, and Kasbah of the Udayas
Continue to Meknes

Overnight stay in Meknes
Day 3: Meknes – Volubilis – Fes
Discover Meknes, encompassing the grandeur of Bab Mansour and the revered Moulay Ismail Mausoleum.
Visit the ancient Roman ruins of Volubilis

Arrival in Fes and check in at your hotel
Day 4: Fes Sightseeing
Full-day guided tour of Fes

Explore the medina, Bou Inania Madrasa, Al Quaraouiyine University, and tanneries

Evening at leisure
Day 5: Fes – Ifrane – Midelt
Depart for Midelt via the scenic route through the Middle Atlas Mountains

En route, visit the picturesque town of Ifrane

Overnight stay in Midelt
Day 6: Midelt – Erfoud – Merzouga
Continue to Erfoud

Explore the fossil workshops and local souks

Arrive in Merzouga, gateway to the Sahara Desert

Camel ride and overnight in a desert camp
Day 7: Merzouga – Rissani – Todra Gorge
Sunrise over the dunes

Visit Rissani's traditional market

Drive to Todra Gorge

Hike and explore the gorge

Overnight stay nearby
Day 8: Todra Gorge – Ouarzazate
Depart for Ouarzazate

While journeying, traverse the Dades Valley and immerse in the beauty of the Rose Valley.

Explore the kasbahs and film studios of Ouarzazate

Overnight stay in Ouarzazate
Day 9: Ouarzazate – Ait Benhaddou – Marrakech
Visit the UNESCO-listed Ait Benhaddou Kasbah
Continue to Marrakech

Evening at Jemaa el-Fnaa square

Check-in at your Marrakech hotel
Day 10: Marrakech Sightseeing
Full-day guided tour of Marrakech

Visit Bahia Palace, Saadian Tombs, Koutoubia Mosque, and more

Explore the vibrant souks

Evening at leisure
Day 11: Marrakech – Essaouira
Depart for Essaouira on the Atlantic coast

Explore the charming medina, ramparts, and port

Relax on the beach

Overnight stay in Essaouira
Day 12: Essaouira – Casablanca
Return to Casablanca

Visit the medina and explore Hassan II Mosque's interiors

Farewell dinner
Day 13: Departure
Transfer to the airport for your departure
inclusions and exclusions for 13 Days tour from Casablanca
Inclusions for 13 Days tour from Casablanca:
Accommodation:

 Cozy and conveniently situated accommodations along the entire route.

Meals:

 Daily Breakfast and dinners included.

Transportation:

 Private air-conditioned vehicle for all transfers and sightseeing.

Professional Guide:

 Knowledgeable local guide for guided tours and excursions.

Entrance Fees:

 Fees for entry to points of interest, historic sites, and architectural marvels.

Desert Experience:

 Camel ride and overnight stay in a Sahara desert camp.

Cultural Experiences:

 Guided city tours, medina explorations, and local interactions.

Activities: 

Guided tours of landmarks, historical sites, and natural wonders.

Airport Transfers:

 Arrival and departure transfers to/from Casablanca airport.

Support:

 24/7 assistance and support throughout the trip.
Exclusions for 13 Days tour from Casablanca:
International Flights:

 Airfare to and from Casablanca.

Travel Insurance:

 Comprehensive travel insurance covering medical expenses, trip cancellations, etc.

Personal Expenses: 

Gift shop purchases, laundry services, phone calls, and Miscellaneous personal spending.

Additional Meals:

 Meals are not mentioned in the itinerary.

Optional Activities:

 Extra activities or excursions not included in the tour program.

Gratuities: 

Tips for guides, drivers, and hotel staff.

Visa Fees:

 Expenses related to securing a visa, if required or applicable.

Alcoholic Beverages: 

Alcoholic drinks during meals or at the hotel.

Vaccinations: 

Any required vaccinations or health-related expenses.

Excess Baggage:

 Fees for additional or overweight baggage on flights.
Vital Note: Kindly be aware that the provided tour itinerary is merely a suggested plan. If it does not align with your specific preferences, please do not hesitate to Contact us. We are fully prepared to curate an alternative itinerary that caters to your individual preferences and the duration of your stay. Our expertise lies in creating personalized and tailor-made trips and excursions throughout the enchanting landscape of Morocco.
Pricing is subject to fluctuation by the number of participants. The greater the number of individuals partaking in the trip, the lower the cost per person. As the cost of Transportation remains fixed, The total cost will be divided among all Members of the Group, ensuring a fair distribution that aligns with the chosen itinerary. Furthermore, our pricing model is Thoughtfully Designed to reflect the quality and level of accommodations you opt for.
What People Say About Our 13 Days Tour from Casablanca
Youssef: The Heart and Soul of an Unforgettable Journey!Youssef's guidance transformed our 13-day tour into an unforgettable adventure! His extensive knowledge of Moroccan history, culture, and traditions added depth to every destination we explored. Youssef's warmth and sense of humor created an atmosphere of camaraderie among our group, making each day even more enjoyable. From navigating the winding streets of ancient medinas to sharing stories around the campfire in the Sahara, Youssef's presence enhanced every moment. His genuine passion for his country and its people made this tour an absolute treasure.
Youssef: The Ultimate Storyteller and Guide!Youssef's storytelling skills breathed life into every place we visited during our 13-day adventure. His ability to weave historical context and local anecdotes together made each stop on the tour come alive. Strolling through the medinas of Fez and Marrakech was akin to a journey through history, all thanks to Youssef's perceptive storytelling. He seamlessly facilitated interactions with locals, allowing us to connect on a Private level and gain authentic insights into Moroccan life. Youssef's dedication and passion for his role Truly made this tour an educational and heartwarming experience.
Youssef: More Than a Guide, a Cultural Ambassador!Youssef's presence on our 13-day tour elevated the journey to new heights. His deep respect and admiration for Morocco's diverse cultures and traditions were evident in every interaction. Youssef's skill in connecting our group with the local communities we encountered enabled us to establish genuine and profound bonds. Whether sipping tea with Berber families in the Atlas Mountains or wandering through the labyrinthine streets of Chefchaouen, Youssef's guidance made us feel like privileged guests in this beautiful country. His passion, knowledge, and unwavering dedication to creating an exceptional experience were Truly remarkable.
Youssef: A True Gem Amidst Morocco's Wonders!Youssef's role as our guide during the 13-day tour was remarkable. His deep-rooted love for Morocco was infectious, and his ability to seamlessly navigate us through bustling souks, historic sites, and breathtaking landscapes was commendable. Youssef's attention to detail and commitment to ensuring each traveler's comfort and satisfaction was evident at every turn. He went above and beyond to accommodate special requests and share unique experiences, such as a spontaneous visit to a local artisan's workshop. Youssef's passion, professionalism, and unwavering positivity Assuredly made this journey exceptional.