Book Your Tour Packages Now!
morocco desert tour from Fes
Fes Desert Tours 3 days - fes tour, fez to Sahara desert, fes day trips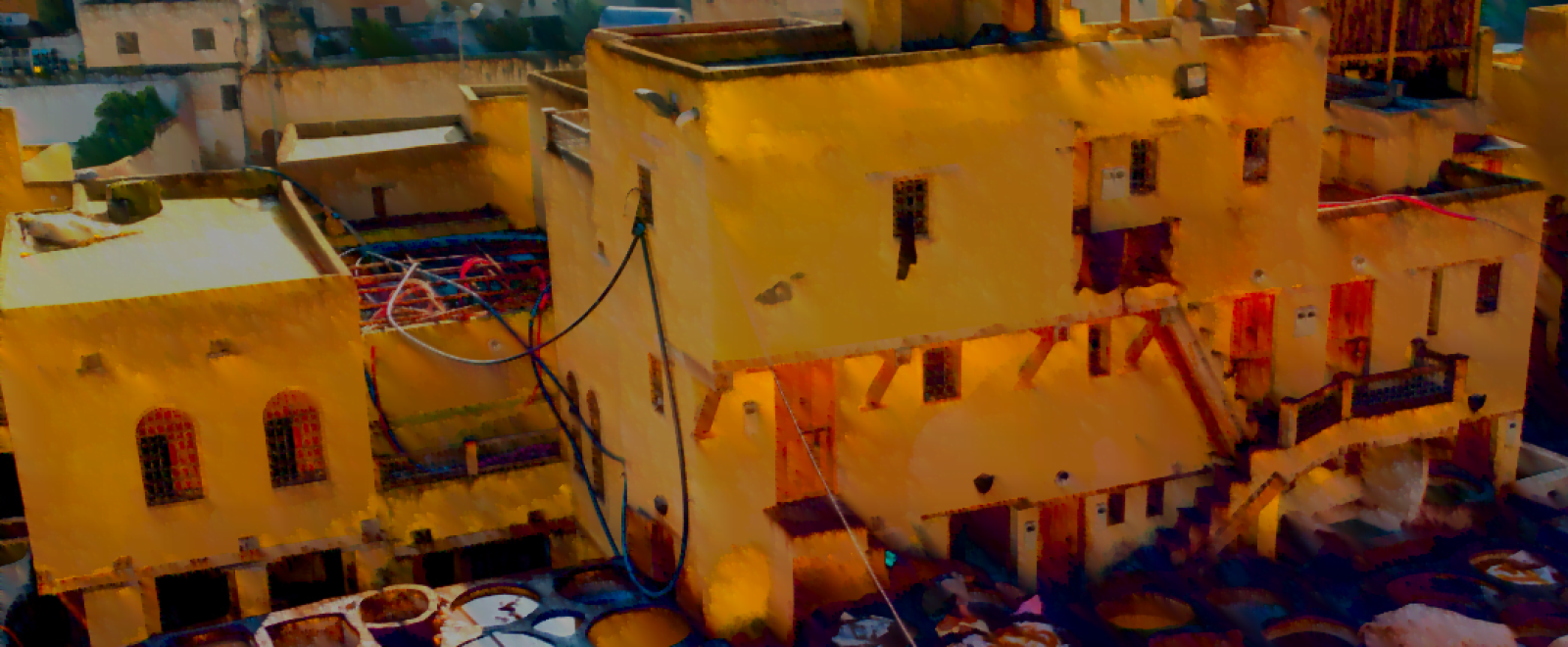 Fes Desert Tours 3 days/2 Nights
Set out on an unforgettable tour through the mystical Sahara Desert with our Fes Desert Tours 3 Days. Engross Yourself in the mesmerizing landscapes, ride camels across golden dunes, and spend magical nights under a blanket of stars in traditional desert camps. Experience the rich Berber culture, savor authentic Moroccan cuisine, and create memories that will last a lifetime. Our expert guides will ensure a seamless and memorable adventure as you explore the wonders of the Sahara Desert on this captivating 3-day tour from Fes.
program itinerary for Fes Desert Tours 3 days
Day 1: Fes to Merzouga
Morning: Depart from Fes and start your trip towards Merzouga.

En route: Enjoy scenic views of the Middle Atlas Mountains, passing through charming Berber villages.

Midday: Stop in Ifrane, known as "Little Switzerland" for its European-like architecture. Explore the city and have lunch.

Afternoon: Continue the drive to Erfoud, known for its fossil workshops. Visit a workshop and learn about fossil production.

Evening: Arrive in Merzouga, the gateway to the Sahara Desert. Experience a camel trek into the desert, enjoy the sunset, and reach the desert camp.

Night: Overnight stay in a traditional Berber desert camp. Enjoy a traditional Moroccan dinner and experience the peacefulness of the desert under a starlit sky.
Day 2: Merzouga and Erg Chebbi
Morning: Wake up early to witness the magical sunrise over the dunes. Take a camel ride back to Merzouga.

Breakfast: Enjoy a delicious breakfast in Merzouga before starting the day's activities.

Option 1: Explore the area around Merzouga by 4×4. Visit Khamlia Village, known for its Gnawa music, and have tea with a local family. Explore the nearby desert villages and learn about their traditional way of life.
Option 2: Take a break from the desert and visit the nearby town of Rissani, known for its bustling souks and historical sites. Explore the local market and discover the ancient ruins of Sijilmasa.

Afternoon: Return to Merzouga and relax. take a walk around the village or relax by the pool (if available).

Evening: Enjoy another night in the desert camp. Experience traditional music and dance around a campfire. Marvel at the clear desert sky before retiring to your tent for the night.
Day 3: Merzouga to Fes
Morning: After breakfast, depart from Merzouga and start the trip back to Fes.
En route: Pass through the Ziz Valley, known for its palm groves and beautiful landscapes. Take in the breathtaking views and stop at scenic viewpoints.
Midday: Enjoy lunch in Midelt, a town Nestled in the High Atlas Mountains. Take some time to explore the Towns and its local markets.
Afternoon: Continue the drive to Fes, passing through the Cedar Forest near Azrou, where you might spot wild monkeys.
Evening: Arrive back in Fes, marking the end of your desert tour. Optionally, explore the medina of Fes and visit its famous historical sites such as the University of Al Quaraouiyine or the Chouara Tannery.
inclusions and exclusions for Fes Desert Tours 3 days
Inclusions for Fes Desert Tours (3 days):
Transportation: Transportation from Fes to Merzouga and back, typically in a comfortable air-conditioned vehicle. This includes pick-up and drop-off at your Hotel or Designated meeting point.
Accommodation: Overnight stay in a traditional Berber desert camp in Merzouga. This typically includes a comfortable tent with bedding, shared or private bathroom facilities, and basic amenities. Some Camps may offer upgraded accommodation options.
Camel Trek: A camel ride experience from the desert camp to the dunes of Erg Chebbi, usually during sunset and sunrise. Local guides will lead the camels and assist you throughout the Trip.
Meals: Most tour packages include breakfast and dinner. Meals are typically traditional Moroccan cuisine, and dietary restrictions can be accommodated with prior notice.

Activities: Various activities and sightseeing opportunities, such as visiting Berber villages, exploring the desert landscape, watching the sunrise and sunset over the dunes, and experiencing traditional music and dance performances.

English-Speaking Guide: A knowledgeable guide who speaks English will accompany you throughout the tour, providing information about the destinations, assisting with translations, and ensuring a smooth travel experience.
Exclusions for Fes Desert Tours (3 days):
Flights: International or domestic flights to and from Morocco are usually not included in the tour package. You will need to arrange your flights separately.

Travel Insurance: It is recommended to have travel insurance that covers medical expenses, Tour cancellation, and other unforeseen circumstances. This is generally not included in the tour package and needs to be arranged independently.

Personal Expenses: Expenses such as souvenirs, additional snacks and drinks, and any personal purchases are generally not included.

Tips and Gratuities: It is Customary To tip your Guide, camel handlers, and camp staff. This is not typically included in the tour price and should be budgeted separately.

Optional Activities: Some additional activities, such as quad biking, sandboarding, or visiting specific attractions outside the itinerary, may not be included and may incur extra charges.