Book Your Tour Packages Now!
Merzouga sandboarding - Merzouga desert in morocco, activities in Merzouga, Sahara desert tour, Sandboarding Sahara Desert Morocco, Sandboarding Merzouga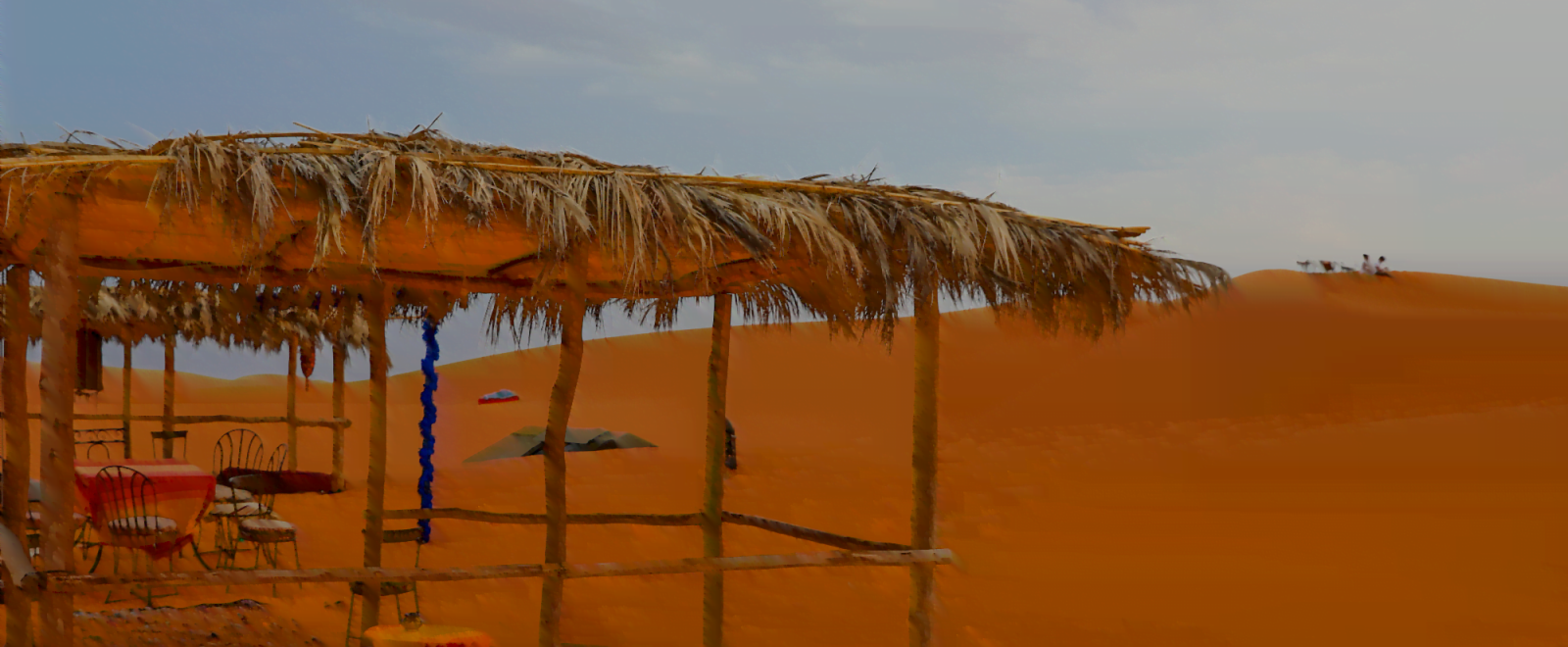 Merzouga sandboarding 1 Day
Merzouga sandboarding is an exhilarating activity that allows visitors to glide down the towering dunes of the Sahara Desert. Similar To Snowboarding, this Exhilarating endeavor entails Gliding down the sandy inclines using a specially crafted board. Whether you're a beginner or an experienced rider, the golden dunes of Merzouga provide an ideal playground for sandboarding enthusiasts. The combination of adrenaline, stunning desert landscapes, and the pure joy of sliding down the soft sands makes Merzouga sandboarding an unforgettable experience for adventurers seeking a unique desert adventure.
Program itinerary for Merzouga sandboarding
Day 1:
Morning:

Arrive in Merzouga by private transportation or public transport.

Meet your sandboarding guide and instructor.

Receive a brief orientation on sandboarding techniques and safety measures.

Sandboarding Session:

Head to the dunes of Merzouga.

Begin your sandboarding adventure, sliding down the sandy slopes.

Practice and improve your sandboarding skills under the guidance of your instructor.

Take breaks to rest, hydrate, and enjoy the desert scenery.

Lunch:

Enjoy a packed lunch amidst the dunes or at a nearby picnic spot.

Take some time to relax and soak in the desert ambiance.

Afternoon:

Extend your sandboarding session, venturing into diverse dunes and experimenting with various maneuvers and skills.

Capture memorable photos and enjoy the thrill of sandboarding in the Sahara Desert.

Sunset:

Find a picturesque spot to witness the beautiful sunset over the dunes.

Take in the breathtaking colors and tranquility of the desert during this magical moment.

Evening:

Return to Merzouga town.

If time permits, explore the local markets or visit nearby attractions.

Departure:

Bid farewell to Merzouga and depart from the town, either continuing your trip to other destinations in Morocco or heading back to your original location.
inclusions and exclusions for Merzouga sandboarding
Inclusions for Merzouga sandboarding (1 day):
Sandboarding equipment: Provision of sandboards and any necessary safety gear.

Expert sandboarding instructor: A knowledgeable guide with extensive experience in sandboarding, offering expert guidance, thorough instruction, and continuous support throughout the activity.

Transportation: Transfer to and from the sandboarding location or dunes.

Meals: Depending on the Specific package, meals such as breakfast or packed lunch may be included.

Water and refreshments: Provision of water or other beverages to keep you hydrated during the activity.
Exclusions for Merzouga sandboarding (1 day):
Accommodation: Overnight accommodation is usually not included unless specified in the package.

Personal expenses: Any expenses of a personal nature, such as souvenirs or additional snacks/drinks.

Gratuities: Tips for the sandboarding instructor/guide are not usually included.

Travel insurance: It is recommended to have your travel insurance coverage.

Transfers to and from Merzouga: Transportation to Merzouga itself may not be included, and participants are responsible for their travel arrangements to the starting point.
Vital Note: Kindly be aware that the provided tour itinerary is merely a suggested plan. If it does not align with your specific preferences, please do not hesitate to Contact us. We are fully prepared to curate an alternative itinerary that caters to your individual preferences and the duration of your stay. Our expertise lies in creating personalized and tailor-made trips and excursions throughout the enchanting landscape of Morocco.
Pricing is subject to fluctuation by the number of participants. The greater the number of individuals partaking in the trip, the lower the cost per person. As the cost of Transportation remains fixed, The total cost will be divided among all Members of the Group, ensuring a fair distribution that aligns with the chosen itinerary. Furthermore, our pricing model is Thoughtfully Designed to reflect the quality and level of accommodations you opt for.
What People Say About Our Merzouga sandboarding
Sandboarding with Youssef was an absolute blast! As a newbie to sandboarding, I was initially nervous, but Youssef's patient Guidance put me at ease. He tailored the experience to our skill levels, ensuring we had Both fun and safety. Sliding down those dunes was an exhilarating rush, and I couldn't have asked for a better guide. Thanks, Youssef!
I had heard A Lot about sandboarding in Merzouga, and Youssef Truly delivered an unforgettable experience. His skill in maneuvering through the dunes was remarkable, and he ensured that everyone felt at ease exploring various slopes. The sunset view from the top of the dunes was simply magical. If you're in Merzouga, don't miss out on sandboarding with Youssef!
Youssef's sandboarding tour was a highlight of my trip to Merzouga. His expertise as a guide and instructor was evident as he taught us the techniques and shared fascinating insights about the area. The adrenaline rush of speeding down the dunes was Matched only by the stunning desert backdrop. Youssef's warmth and professionalism made the adventure even more special. An enthusiastic thumbs up!
Sandboarding exceeded all my expectations, thanks to Youssef's exceptional guidance. His enthusiasm and knowledge about the dunes added an extra layer of enjoyment. We laughed, we tumbled, and we conquered those sandy slopes together. Youssef's friendly nature and passion for what he does made the experience truly memorable.