Book Your Tour Packages Now!
Marrakech To Fes Desert Tour 3 Days - morocco tours vacations, Marrakech to Fes desert tour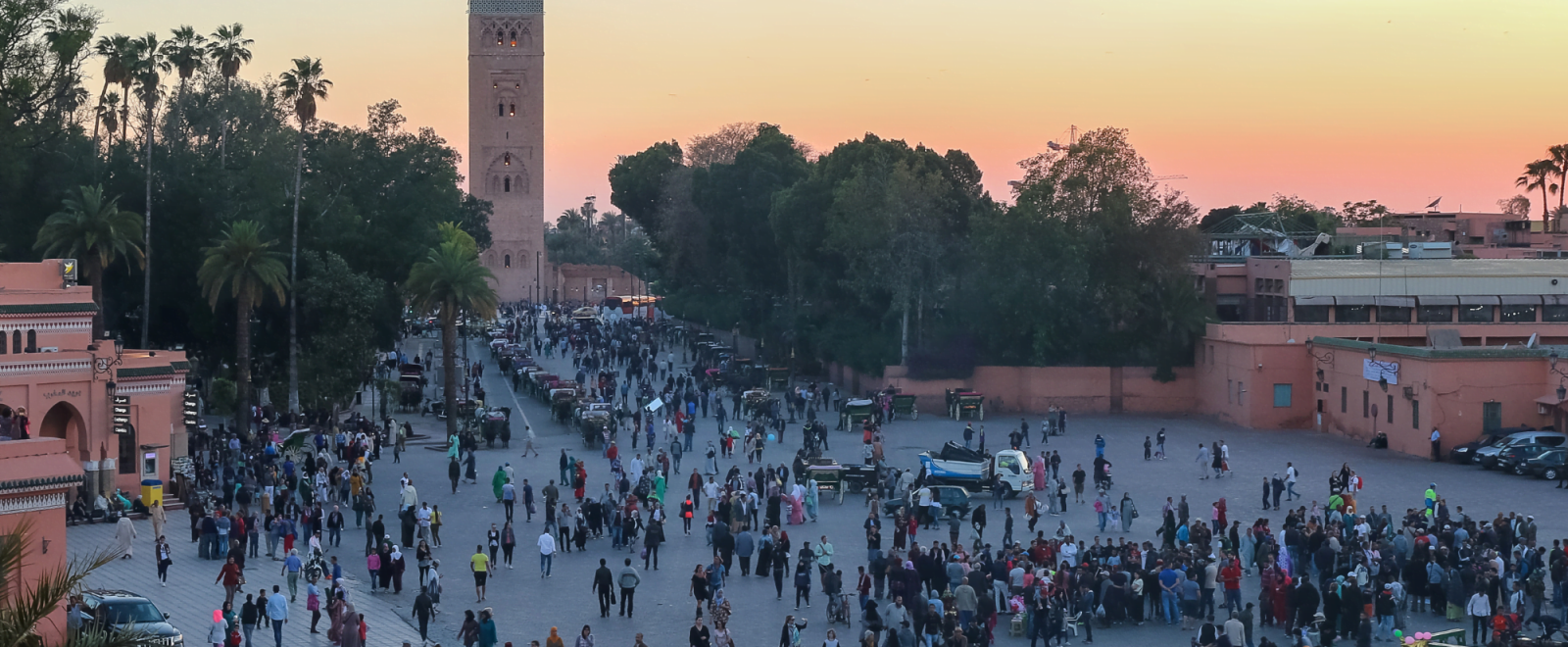 Marrakech To Fes Desert Tour 3 Days/2 Nights
Experience the magic of Morocco with Marrakech To Fes Desert Tour 3 Days. Explore an unforgettable trip through the stunning Atlas Mountains, visit the captivating Ait Ben Haddou Kasbah, and venture into the vast Sahara Desert. Enjoy a camel trek over golden dunes, witness breathtaking sunsets, and spend a night under the starry desert sky. Indulge yourself in The Rich culture and hospitality of Moroccan as you explore traditional villages and encounter the warm-hearted locals. This 3 Days Desert Tour offers a Perfect blend of natural beauty, cultural immersion, and unforgettable memories.
program itinerary for Marrakech To Fes Desert Tour 3 Days
Day 1: Marrakech to Dades Gorges
Depart from Marrakech in the morning and drive through the High Atlas Mountains.

Pass through the scenic Tizi n'Tichka mountain pass and enjoy breathtaking views.

Visit the UNESCO World Heritage site of Ait Ben Haddou, a famous kasbah.

Continue the Trip through the beautiful Valley of Roses and the Dades Valley.
Arrive at Dades Gorges, known for its stunning rock formations and picturesque landscapes.

Enjoy dinner and an overnight stay at a hotel or guesthouse in the Dades Gorges area.
Day 2: Dades Gorges to Merzouga (Erg Chebbi Dunes)
After breakfast, depart from Dades Gorges and continue the tour toward Merzouga.

Visit the Todgha Gorges, known for its towering canyon walls and scenic beauty.

Continue driving through the rugged landscape, passing Berber villages and palm groves.

Arrive in Merzouga in The late afternoon and prepare for a camel trek into the Sahara Desert.
Enjoy a magical sunset camel ride over the golden dunes of Erg Chebbi.

Arrive at a desert camp, where you'll be treated to a traditional Moroccan dinner and spend the night in a desert tent under the starry sky.
Day 3: Merzouga to Fes
Wake up early to witness the mesmerizing sunrise over the Sahara Desert.

Return to Merzouga by camel and freshen up at the hotel or guesthouse.

Depart from Merzouga and drive through the Ziz Valley, known for its palm groves and panoramic views.

Pass through Erfoud, known for its fossil workshops and stunning desert landscapes.

Continue the Trip through the Middle Atlas Mountains, with a Stop at the cedar forests of Azrou, where you can encounter Barbary macaque monkeys.

Arrive in Fes in the evening, where the tour concludes.
inclusions and exclusions for Marrakech To Fes Desert Tour 3 Days
Inclusions for Marrakech To Fes Desert Tour  (3 days):
Transportation: This typically includes private or shared transfers from Marrakech to Fes and transportation during the trip.

Accommodation: Accommodation is usually included for two nights, often in hotels, riads, or guesthouses along the route.

Meals: Most tour packages include breakfast and dinner during the tour. Lunch may or may not be included, so it's Important to Check with the tour operator.

Desert Activities: Inclusions often encompass a camel trek into the Desert, sunset and sunrise views over the dunes, and experiencing the desert landscape.

Sightseeing: Guided visits to attractions such as Ait Ben Haddou, Todgha Gorges, and the cedar forests of Azrou are commonly included.

English-speaking Guide: A professional Guide who speaks English is typically provided to enhance your experience and provide information about the destinations.
Exclusions for Marrakech To Fes Desert Tour (3 days):
Flights: International or domestic flights to and from Marrakech and Fes are usually not included.

Travel Insurance: It's recommended to arrange your travel insurance separately to Cover any unforeseen circumstances.

Optional Activities: Some Activities or Experiences may not be included, such as visiting additional attractions or participating in specific cultural activities.

Personal Expenses: Expenses such as souvenirs, tips, drinks, and any Personal purchases are generally not included.

Entrance Fees: Entrance fees to certain attractions or historical sites May not be included in the Tour Package.

Gratuities: Tips for guides, drivers, and hotel staff are typically not included, and it's customary to offer Gratuities based on your Satisfaction.