Book Your Tour Packages Now!
12 days Tour from Tangier
12 Days Morocco Tour from Tangier - desert tour from Tangier, tour from Tangier, chefchaouen tour from tangier, tour tangier, tour tangier to marrakech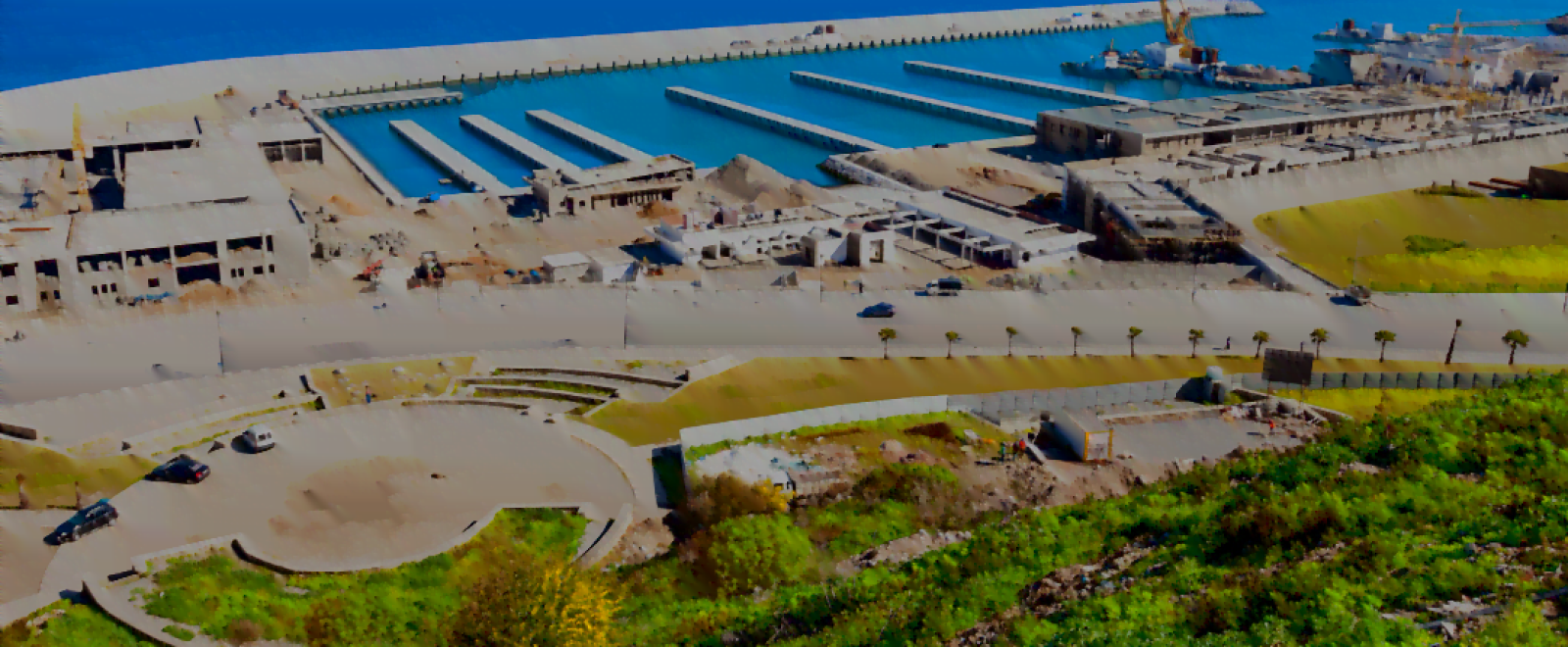 12 days Tour from Tangier/11 Nights
Initiate an unforgettable 12 Days Tour from Tangier, a city steeped in history and allure, as you venture through a captivating tapestry of landscapes and cultures. In These 12 Days /11 Nights, Your expedition will lead you through the heart of Morocco's enchanting destinations, Each Day unveiling a new layer of wonder. Traverse the labyrinthine streets of Tangier's ancient medina, a kaleidoscope of colors and aromas, before winding your way through the rustic charm of Chefchaouen, a mountain town adorned in shades of blue. Explore the regal majesty of Fes, where medieval architecture and vibrant markets carry you on a journey through the annals of history. As the journey unfolds, the Sahara's golden dunes beckon, offering an awe-inspiring camel trek into the heart of the desert, where starlit nights and traditional Berber hospitality await. Continue to the mesmerizing oasis of Marrakech, where vibrant markets, ornate palaces, and the rhythmic pulse of Jemaa el-Fnaa square create an electric atmosphere. Your adventure culminates amidst the coastal beauty of Essaouira, where the scent of the sea mingles with history in its ancient ramparts and bustling port. This 12 Days Morocco Tour from Tangier is a symphony of experiences, Integrating cultural exploration with natural beauty, forging enduring memories that endure beyond the voyage's conclusion.
program itinerary for 12 days Tour from Tangier
Day 1: Arrival in Tangier
Arrival in Tangier, transfer to hotel

Explore the Medina and Kasbah

Welcome dinner to kick off the tour
Day 2: Tangier – Chefchaouen
Depart for Chefchaouen

Discover the enchanting blue-washed streets of Chefchaouen

Free time to explore the town's markets and local crafts
Day 3: Chefchaouen – Fes
Drive to Fes

Explore the ancient landmarks of Fes, including the Medina, Bou Inania Madrasa, and Al-Attarine Madrasa

Enjoy an evening stroll through the bustling Medina
Day 4: Fes
Full day to further explore Fes

Visit the Royal Palace, Jewish Quarter, and other cultural highlights

Optional cooking class to learn about Moroccan cuisine
Day 5: Fes – Merzouga (Sahara Desert)
Depart for Merzouga Desert

Experience a camel trek into the Sahara Desert

Spend a magical night at a desert camp under the stars
Day 6: Merzouga – Todra Gorges
Sunrise in the desert

Drive to Todra Gorges

Hike and explore the dramatic canyon landscape
Day 7: Todra Gorges – Ouarzazate
Drive to Ouarzazate, Referred to as the "Cinematic Hub of Morocco"

Visit the famous Ait Ben Haddou Kasbah, a UNESCO World Heritage Site
Day 8: Ouarzazate – Marrakech
Depart for Marrakech

Explore the bustling Djemaa el-Fna square

Visit the Koutoubia Mosque and Bahia Palace
Day 9: Marrakech
Full day to discover Marrakech's highlights

Visit the Majorelle Garden, Saadian Tombs, and the vibrant souks

Optional evening visit to a traditional Moroccan hammam
Day 10: Marrakech – Essaouira
Drive to Essaouira, a charming coastal town

Explore the Medina, historic ramparts, and bustling harbor

Enjoy fresh seafood by the sea
Day 11: Essaouira – Casablanca
Depart for Casablanca
Visit the Hassan II Mosque, one of the largest mosques in the world

Explore the modern city's cosmopolitan atmosphere
Day 12: Casablanca – Tangier
Return to Tangier

Final shopping or sightseeing before departure

Farewell dinner and reflection on the trip
inclusions and exclusions for 12 days Tour from Tangier
Inclusions for 12 Days Tour from Tangier:
Accommodation:

 Comfortable and well-located accommodations in a mix of hotels, guesthouses, and traditional riads throughout the trip.

Transportation:

 All transportation within the tour, including airport transfers, inter-city travel, and guided transportation to attractions.

Meals: 

Daily continental breakfast, Coupled with an Array of lunches and dinners showcasing authentic local dishes.

Guided Tours:

 Professionally Guided tours to prominent attractions, historical sites, and cultural landmarks with knowledgeable local guides.

Activities and Entrances:

 Entrance fees to major attractions, museums, and activities mentioned in the itinerary.

Cultural Experiences:

 Engaging cultural experiences and hands-on workshops Designed to foster a profound appreciation for indigenous traditions and customs.

Language Support:

 English-speaking guides or tour leaders to facilitate communication and provide insights.

Local Transfers:

 Complete transportation arrangements for scheduled activities and excursions.

Travel Documentation:

 Assistance with obtaining necessary permits and documentation for the trip.
Exclusions for 12 Days Tour from Tangier:
International Flights:

 Airfare to and from Tangier at the beginning and end of the trip.

Travel Insurance:

 Personal travel insurance to cover medical emergencies, trip cancellations, and other unforeseen incidents.

Personal Expenses:

 Expenses such as souvenirs, Personal shopping, and additional snacks beyond provided meals.

Optional Activities:

 Any extra activities or excursions not included in the preplanned itinerary.

Visa Fees:

 Fees associated with obtaining visas if required for your nationality.

Tips and Gratuities:

 Tips for guides, drivers, and hotel staff are not included and should be considered separately.

Additional Meals:

 Meals not covered by the provided itinerary, especially on free days.

Alcoholic Beverages:

 Alcoholic drinks and beverages beyond what's included in provided meals.

Independent Exploration:

 Transportation costs during Personal leisure time and exploration.

Medical Expenses:

 Any Medical Costs not covered by Personal Travel insurance.

Unforeseen Costs:

 Any expenses arising from unexpected circumstances or emergencies.

Transportation During Free Time:

 Costs of Transportation if you Decide to explore independently during free time.
Vital Note: Kindly be aware that the provided tour itinerary is merely a suggested plan. If it does not align with your specific preferences, please do not hesitate to Contact us. We are fully prepared to curate an alternative itinerary that caters to your individual preferences and the duration of your stay. Our expertise lies in creating personalized and tailor-made trips and excursions throughout the enchanting landscape of Morocco.
Pricing is subject to fluctuation by the number of participants. The greater the number of individuals partaking in the trip, the lower the cost per person. As the cost of Transportation remains fixed, The total cost will be divided among all Members of the Group, ensuring a fair distribution that aligns with the chosen itinerary. Furthermore, our pricing model is Thoughtfully Designed to reflect the quality and level of accommodations you opt for.
What People Say About Our 12 Days Tour from Tangier
Youssef truly made our 12 Days Tour from Tangier an unforgettable adventure. His wealth of knowledge about Morocco's history, culture, and traditions was awe-inspiring. Every day was thoughtfully planned, and his passion for sharing the country's beauty shone through. Youssef's warmth and hospitality made us feel like we were traveling with an old friend. This tour was a journey of a lifetime, all thanks to Youssef.
I can't express how grateful we are for Youssef's guidance on our 12-day journey from Tangier. His attention to detail and genuine care for his guests set this tour apart. Youssef's ability to connect us with local communities allowed us to experience Morocco in an authentic way. From camel treks in the desert to exploring bustling medinas, every moment was filled with wonder and excitement. Youssef truly is the heart and soul of this tour.
Youssef's expertise and passion for his homeland were evident throughout our 12 Days Tour from Tangier. His ability to adapt the itinerary to our interests and preferences made the trip feel tailored just for us. From the moment we met, Youssef's warm smile and genuine enthusiasm for sharing Morocco's hidden gems captivated us. This tour was a perfect blend of adventure, relaxation, and cultural immersion. Youssef, you've created memories we'll treasure forever.
Our experience on the 12 Days Tour from Tangier with Youssef exceeded all expectations. His deep respect for Morocco's culture and his commitment to sustainable tourism were remarkable. Youssef's storytelling transported us through time as we explored ancient cities and breathtaking landscapes. His insightful commentary enriched every stop on the itinerary. Youssef's professionalism, kindness, and expertise made this tour an absolute gem.